Frank Lennon's

"IRISH KARAOKE FILES"

"GUITARAOKES"
("Follow the Chords on you Guitar while the Karaoke backing track scrolls through")
ALL TITLES ARRANGED BY FRANK LENNON
PLEASE ACKNOWLEDGE IF POSTING ON ANOTHER WEBSITE
[IF YOU WISH TO POST ANY OF THESE KARAOKE FILES ON YOUR OWN WEBSITE PLEASE FEEL FREE TO DO SO BUT ALSO PLEASE GIVE RECOGNITION TO THE FACT THAT I ARRANGED THESE IRISH KARAOKE FILES, BY POSTING WITH THEM, MY NAME AND/OR WEBSITE ADDRESS]
(while some of these songs may not be of Irish origin, they will be heard played in Irish bars)
KARAOKE FILES
SERENADE KARAOKE PLAYER
http://www.1manband.nl/serenade/index.htm
SERENADE is a Karaoke creator/player program which can be purchased from the above website for the small sum of $9.95. When/if you purchase this program and install it on your computer, the above Irish Karaokes will not only scroll through the lyrics while the backing music is playing but the guitar chords and other pertinent information will also scroll through (see the screenshots below)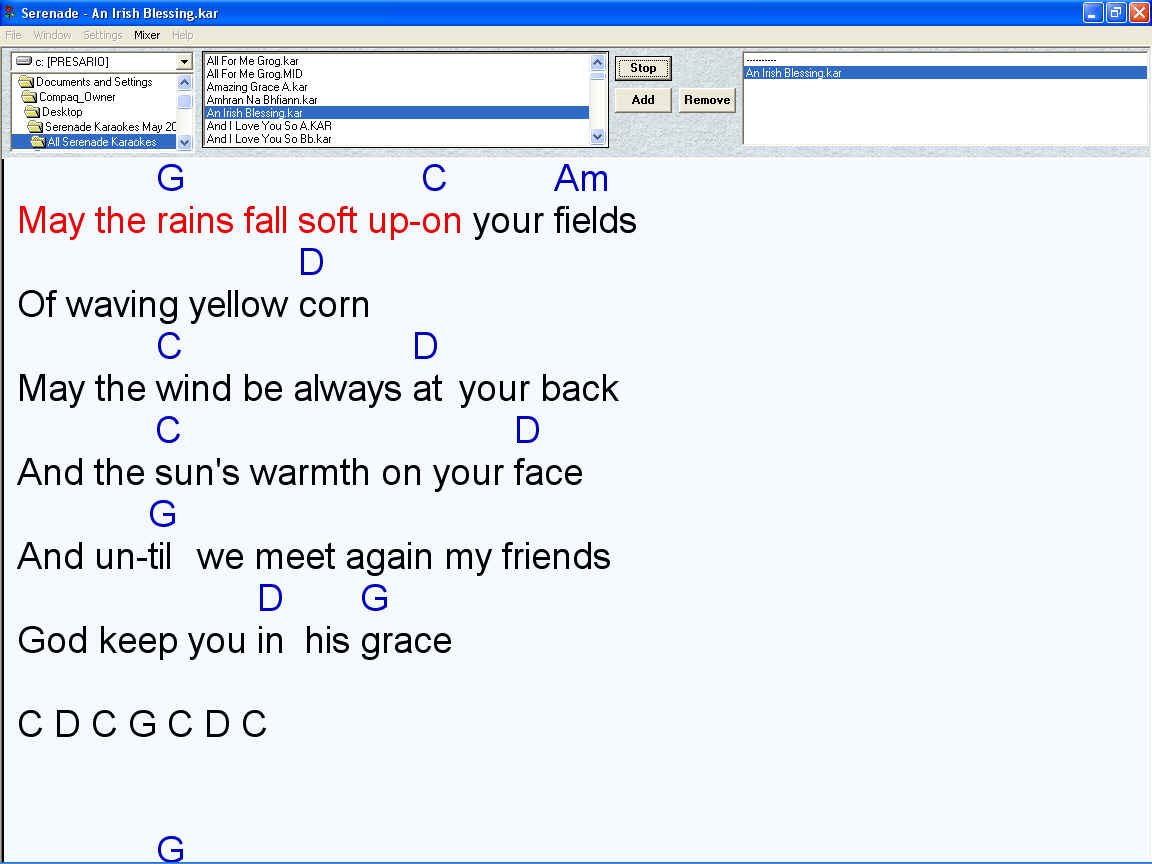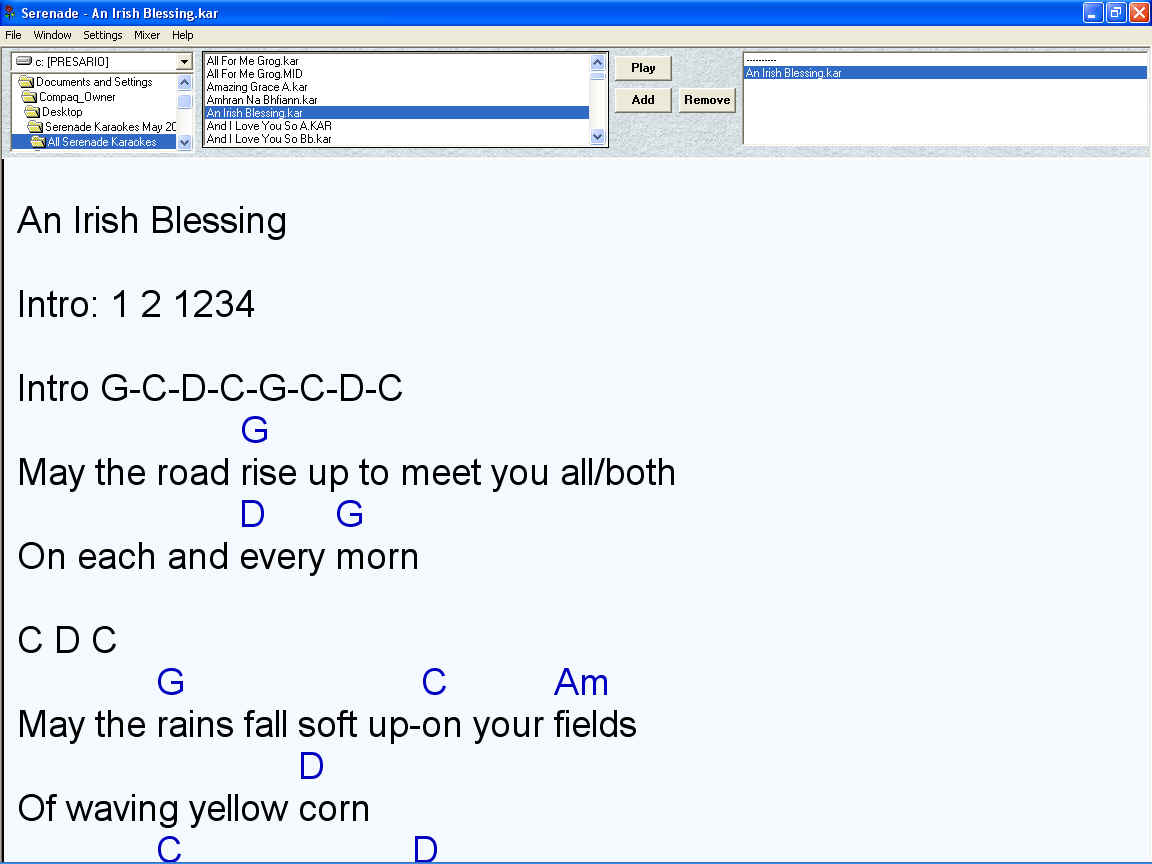 SongIntro Scrolling
SERENADE has not been fully developed and so has some quirky shortcomings but it is an excellent program to use in both playing and teaching songs. The inserted chords can be used as a guide by any musician playing an accompanying instrument.
The above Irish Karaokes will not display chords while scrolling in any other Karaoke program

SERENADE in "Playlist" mode

SERENADE in "Editor" mode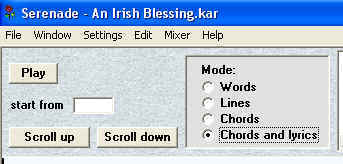 In "Editor" mode choose "Chords and lyrics"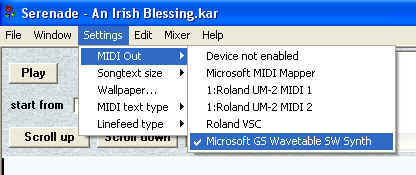 In "Editor" mode choose Settings, MIDI Out and your sound source
The free Van Basco's Karaoke Player will only display the words of these songs but not the chords
So Folks download SERENADE from the site below and sing and play along with the above Irish Karaokes