Frank Lennon's

"IRISH SONG LYRICS"

Contact me at: flennon0@gmail.com
Some of these songs sing of the 'terrible beauty' Yeats wrote about. Others sing of love, homesickness, emigration, the music and the craic. All of them are sung in Irish homes, halls and pubs or wherever in this world Irish people and their friends gather. They reflect the spirit, traditions and history of the Irish people.
Enjoy them!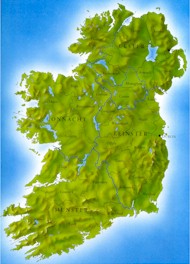 Click on the button above for the "Midi Files" page
ALL SONGS ARRANGED BY FRANK LENNON
PLEASE ACKNOWLEDGE IF POSTING ON ANOTHER WEBSITE
[IF YOU WISH TO POST ANY OF THESE SONG LYRICS ON YOUR OWN WEBSITE PLEASE FEEL FREE TO DO SO BUT ALSO PLEASE GIVE RECOGNITION TO THE FACT THAT I ARRANGED THEM IN CONJUNCTION WITH MY IRISH MIDI FILES, BY POSTING WITH THEM, MY NAME AND/OR WEBSITE ADDRESS]
(while some of these songs may not be of Irish origin, they will be heard played in Irish bars)
All the following song lyrics coincide with the similarly titled song on the "Irish Midi Files" page. Aside from displaying the actual lyrics, they will also inform the user what the introduction is, where there are breaks, changes, instrumental verses and/or choruses, how the song ends etc. So feel free to use the lyrics either on their own or along with it's associated midi file.
"If you're gonna sing a song, sing an Irish song"
LYRICS
*** a song, borne of the Troubles in Northern Ireland, , by Tommy Sands, a fine songwriter from Mayobridge, Co.Down
For Midi Files of the above song lyrics go to "Irish Midi Files "
To download a MIDI file, lyric sheet or image, right click on the object and then click on one of the options offered ( save picture as; save target as etc.) and download it to a place where you know you will find it. Also give it a name you'll remember. Prior to going on the Internet it is always advisable to open a new folder preferably on your desktop to download to and maybe give it a name associated with what you're downloading eg. "Irish Song Lyrics".